If that sounded sarcastic, it wasn't. I am truly happy that everyone came out from this holiday safe and sound. Working from the standpoint of an employee running in a food market, I can honestly say I was a little close towards sacrificing a kid to Krampus. But I didn't, aren't ya proud?
But after all of the time spent with the fam, liking it or not, it's nice to be on the other side and gleefully say, its now 365 days away. I know I sound a bit anti-christmas
I know…
I know.
I am. But this year we got to see Sanulhu (Santa Cthulhu) at my D&D place so it was worth it. He even gave us sugar cookies! They are adorable!
So in the end it was totally worth it, getting a woman thrown out with her chocolate lab. And telling a kid to shut it with the screaming because their parents like to use the method "If I ignore them, they'll stop eventually". And getting eggnog-filled drivers on the road to my job every night. Yep.
I need a few more chocolate chip cookies. Merry Christmas! Stories are going to be delayed so I can also bang pots and scream for New Years Eve. Staying up is now longer a fun thing for me, just a thing I naturally do now.
See you in the new year!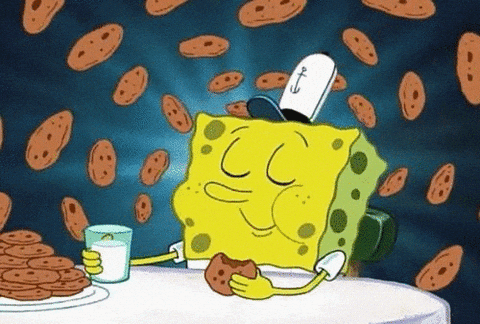 Cookies Cookies Cookies Cookies Cookies Cookies Cookies Cookies Cookies Cookies Cookies Cookies Cookies Cookies Cookies Cookies